Managing software licences is not straightforward because of the many different ways in which vendors license software. Although there are many standard software licensing models, each software vendor has commercial freedom to choose their own. Here are some of the popular licensing models:
Per-user – one licence required for each user of the system, which could be on a per user-account basis or a per named-user basis.
Per installation – one licence is required for each desktop or server installation. Multiple users can share the same computer with one software licence.
Concurrent – one licence required for each concurrent user of the system, an approach which essentially defines the maximum number of people who can use the system at any one time but there may be significantly more users and installations.
Per site – all computers and people within a single corporate site can use the software with the same licence
Licence per processor – an adaptation of the installation licence for systems with multiple CPUs, which was adapted further with the introduction of multi-core processors.
Freeware – software downloadable and used as needed, copied and distributed without any restrictions. The vendors often include advertisements for commercial software such as a more advanced version of the same product. The 'free' in 'freeware' does not mean the freedom to modify.
Shareware – software distributed free, on a trial basis, and may have a built-in expiry date or reminders while using the software. The output from the software may have 'Trial Version' embedded, preventing it from being used. It could be free for personal use but requires payment for commercial use.
Open Source – source code is available to everyone to download, use, modify and redistribute. Code is available under the General Public Licence (GPL) and all derivatives made available must be under the same terms.
With a growing number of cloud-based services where the vendor has control and responsibility for the platform, software vendors and their customers can exercise better control over software usage and licences. For example:
Per feature – some features are provided as standard and others enabled upon payment of additional fees. Software features can be enabled and disabled by the vendor.
Per space – the price charged is based on the storage space used
Per bandwidth – price based on the quantity of data transferred
Per feature usage – price is charged for each time the users take a specific action within the software. A popular approach is to introduce the sale of credits, then allow the use of credits to pay for services within software features.
Individual software vendors have the freedom to choose one or more licensing model or any variation on the same theme for their products. Licence models can change over time as new software is released and new delivery methods become available.
Given the diverse range of software licensing models, it is sensible to adopt a centralised procurement system for software licences. Benefits include:
Avoidance of scenarios where an organisation has a site license for a product along with several individual software licences for the same product at the same site
A pool of licenses allowed to be controlled and transferred between people as needed
Use of the most appropriate type of licence for the required usage corporate-wide. It might be more economical to purchase a site licence, for example, an option unlikely considered with decentralised purchasing.
Reduced expenditure through economies of scale
The concentration of specialist knowledge about software licensing within a single team allowing other teams to focus on their core duties
Centralising the purchasing of software licences becomes more critical as businesses grow and will in the long-term reduce expenditure. Having individual departments or teams responsible for software purchasing can become costly, inefficient and increase the number of software licence disputes due to lack of awareness and control.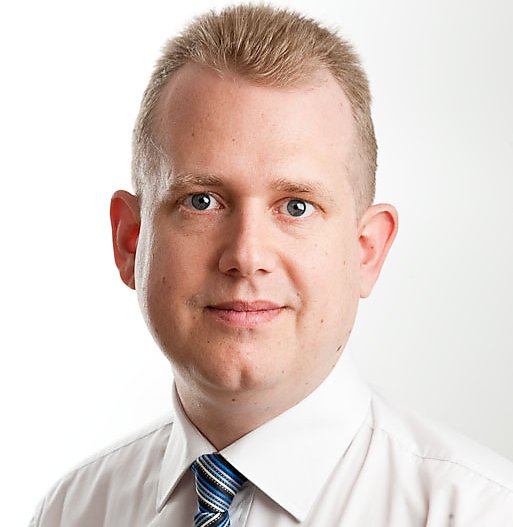 Robert is an information security professional with over 20 years of experience across a diverse range of organisations, both in the UK and internationally. Robert graduated in 1997 with an honours degree in software engineering for security and safety-critical systems. Robert is contactable directly through Telegram.